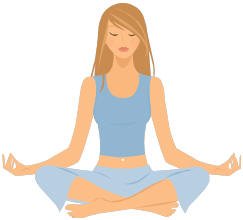 CLASS DATES: July 16, July 30, Aug 6, and Aug 13  
Taught by a qualified yoga instructor. 
This is our last class for yoga this session. Please keep your eye on the calendar for the next session coming soon. Bring your mat and enjoy the benefits of yoga including increased flexibility, increased muscle strength and tone.